Voices from the Underground
From times to times, some obscure projects have the projection they deserve and a major public have the opportunity to know better his ideas and music. In the beggining of this year this happened with Vāmācāra – with the release of a fantastic mashup of legendary John Coltrane with the masters of drone metal Sunn O))) that you can hear here!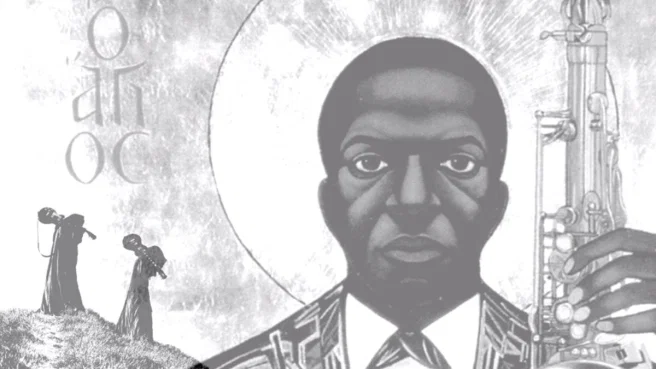 But this was not the first release of the project – that is making noise since the beggining of 2015 – not only experimenting with music, but with imagens and concepts too. I can say with no exaggeration that talking with Nick Dropkick was ultra very funny and stimulant – as you'll check in the next lines, the guy has a lot to say!
GM: You released 5 brand new titlesin 2015 – wich is something incredible! When everything started? When do you met and started to make music?
Do you have other musical projects/bands before?
I know that, in some cases, bands/projects likes to make some mistery about things, so I'll understand if you decided to stay in silence, but would be amazing to know who play whats – and how is your creative dynamics.
Nick: As far as Vāmācāra goes, I actually started most of the initial songs early in 2015 (around this time actually, so march, april, etc). My initial three releases (Kalachakra of the Rudras, Anarcho-Nihilist, and Jamsaran, or he assembles his forces against Oghrdu Jahad) were basically recorded throughout the year, with the finalized versions being released in september.
Volume 1: The Jackal of Portland is actually the compilation of those three electronic premiers, which was my first physical release for Vāmācāra.
Throughout the next month, I experimented quite a bit, and moved away from Black Metal and Blackened Noise music, to attempt to create some Power-Noise and Harsh Noise.
Missing White Girl and Dada Grunge & Essene Funk were my two noise albums I released during october, with Dada Grunge & Essene Funk being more of a focus on rhythmic noise.
After that, and at the start of the new year, thats when I released Co)))ltrane. I suppose I've just been experimenting quite a bit, and want to venture into as ominous a sound as I can find. Co)))ltrane was an attempt to actually remix something that might not normally get mixed- jazz music & stoner/doom metal. Having a Saxaphone play over distorted guitar just has an eerie other-world like quality to it. Seems to have worked quite well haha.
Le Condamné is the final release for Vāmācāra so far, and that has gone somewhat back to the original roots of Vāmācāra. While it isn't a black metal album, I've taken what I learnt from my previous releases, and attempted to blend some guitar work with heavy atmosphere and some noise as well. It's dark ambient, but something I think fits the aesthetic of the project quite well. I consider it almost a blend of my original stuff in Volume 1: The Jackal of Portland and Dada Grunge & Essene Funk.
As far as group members go, Vāmācāra is actually my solo project for the most part. On occasion I collaborate with a friend of mine, who calls himself Ripdae La Wise.
I'm on guitars, do the production work & programming, and for the drum work, at the moment use a machine. To tell the truth, its also a part of the reason why I havn't quite made this a project with vocals yet. While I adore making instrumentals and think the lack of vocals can add a darker tone, I also don't have that expansive of a vocal range myself.
Ripdae La Wise does perform vocals on a few tracks, however.